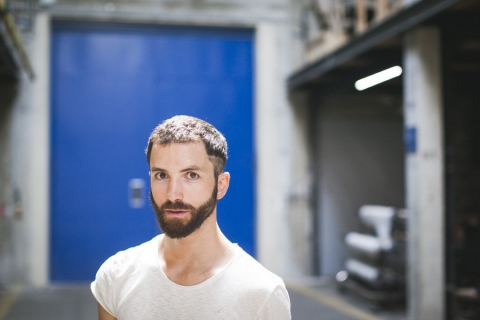 The Austrian choreographer/performer Simon Mayer is ready to open the rehearsal process for his new solo project. In Being Moved,he tries to find out how it can be possible to unite body and mind and to reach a state of transcendende. Using trance and meditation, he continues his quest for the universal folk dance that is devoid of boundaries like gender, politics, history or racism.
Performance und Kompografie: Simon Mayer; Music: Simon Mayer, Pascal Holper; Sound: Pascal Holper; Light design: Sabine Wiesenbauer; Dramaturgy: Robert Steijn; Artistic advisers: Corine Sombrun (Mongolian Trance), Hiah Park (korean shamansim); Technic: Jeroen Smith; Production: Kopfhoch/Martina Knoll, Hiros
Production: Kopf hoch and brut Wien.
Performance Date
Date
City
Venue
Country
17.12.2019
Vienna
Studio brut
Austria